The working group holds regular meetings and its members participate in different events between Vladivostok and Lisbon.
The 8th session will be hold at the premises of the Eurasian Economic Union in Moscow on February 15th, 2018.
On June 9th 2017, Ulf Schneider presented the working group to the Central-European initiative of Chambers of Commerce and Industry. Representatives of 13 countries lively discussed the participation of their countries in a joint effort for cooperation in the economic space from Vladivostok to Lisbon.
The vice-President of the German Association of Chambers of Commerce and Industries, Dr. Volker Treier also explained his view of the new normal of trade policies in Trump times.
The meeting was a successful introduction of our initiative to more countries in Central Europe and will be followed up with bilateral meetings in the countries.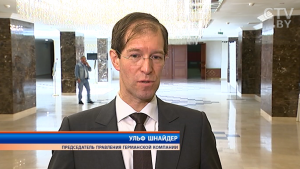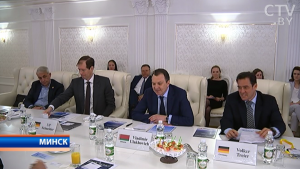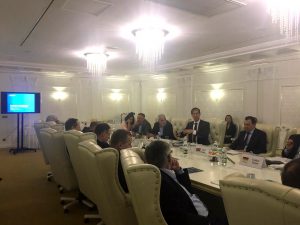 On April 6th, directly after the east forum berlin organized by the German Committee on Eastern European Economic Relations, the working group gathered in Berlin. Prof Andreas Steininger (Ostinstitut Wismar) and Prof. Dr. Marian Paschke (University of Hamburg) discussed similarities and differences between the European Union and the Eurasian Union organizational and legal set-up. The Ambassador of Belarus to the Federal Republic of Germany, Denis Sidorenko, stressed the potential of improved Belorussian-German relations.
If you are interested to participate in a meeting of the working group, do not hesitate to contact us!